How It Works
---
Step 1
At GolfTeeTimes, you can search for a booking in many ways.
Type in the name of the province. (This is what we suggest so that you have alternatives at your fingertips should the specific club you want to play at be unavailable.)
Type in the name of the specific club you wish to play at.
Type in the name of the city
Select the date you want to play on
Select the number of golfers in your party: 1 – 4 players
Click on the SEARCH button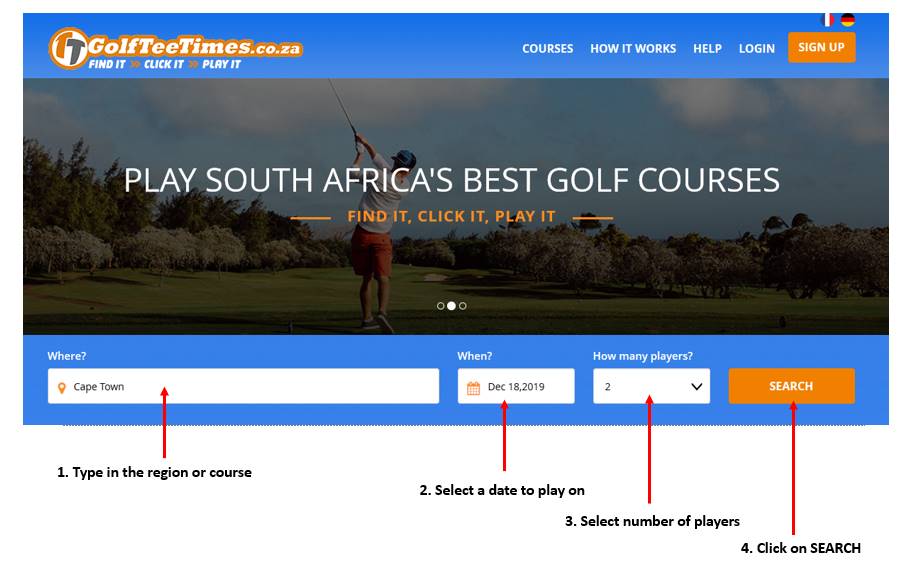 Step 2
From the various golf club options presented to you, select the course you wish to play at and click on VIEW TIMES.

Step 3
Once you are happy with the time presented to you, click on BOOK NOW button.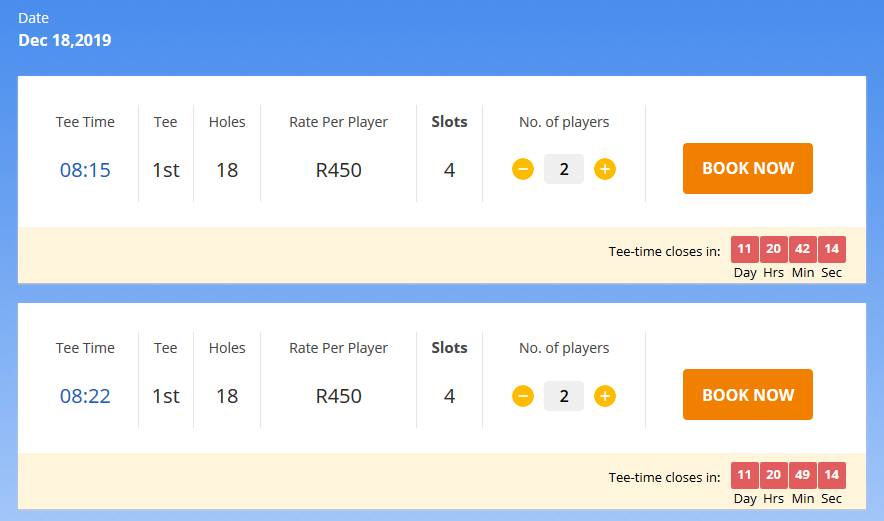 Step 4
You can either complete the hassle-free registration process or you can proceed immediately as a guest to checkout, by clicking on the GUEST CHECKOUT. We suggest you register for the benefits of viewing, upcoming or past bookings or be able to cancel your own booking on the system.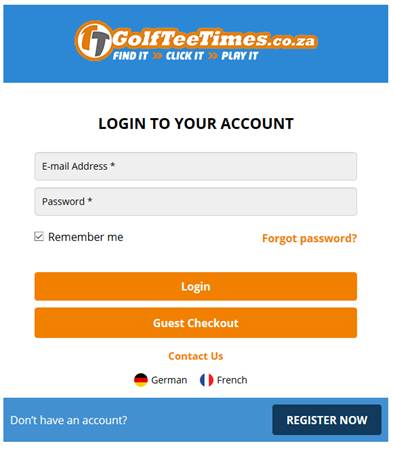 Step 5
Please fill in your name, cell phone number and email address. These are imperative in case we or the club needs to contact you. It is also a security precaution in your and the club's interests. Then click on the NEXT button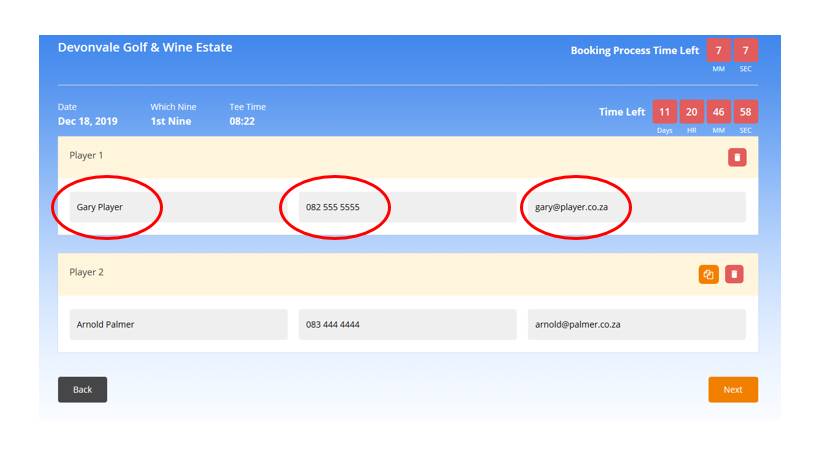 Step 6
If you are a playmoregolf member, you can elect to use Birdie Points for this booking.
If you have been given a coupon code, you may enter it here as an allocation towards your payment.
If neither of these applies to you, please ignore this?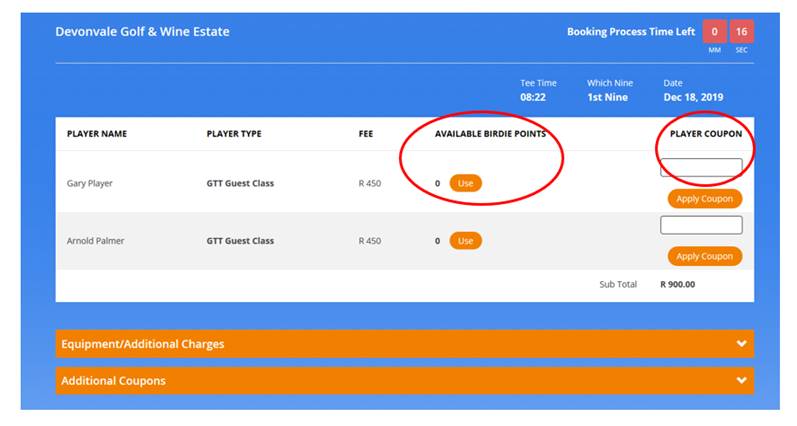 Step 7
A summary of your charges will be presented to you.
Please tick the Terms and Conditions page?
You won't be able to process to the final payment page if this has not been done.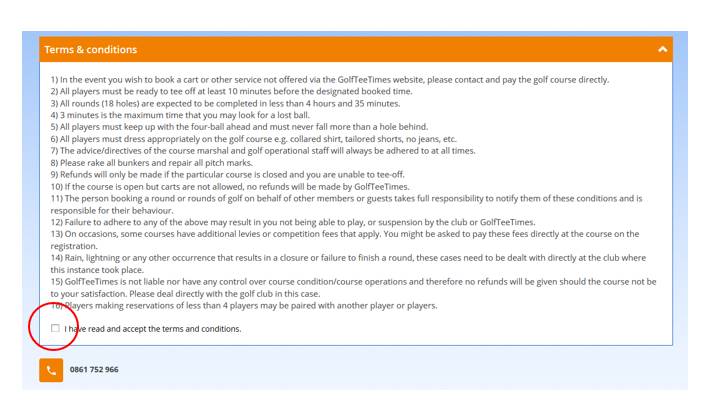 Step 8
Make a payment on our secure payment platform and enjoy your round!